Images fascinate
I don't want to be static in my work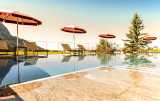 With a steady hand and a trained eye
with an view for the big picture and the small details
i catch your favorite moments with my camera
and capture them photographically.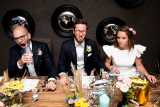 I am Martina Jaider from Siusi allo Sciliar in South Tyrol and a trained photographer for portraits, fashion, still life and architecture.
For over 20 years, companies, private individuals, media, institutions and research centres have relied on my photographic skills.
Drones make a completely new kind of pictures possible.
Drones make art and give us views that in the past could only be reached by airplanes or helicopters.